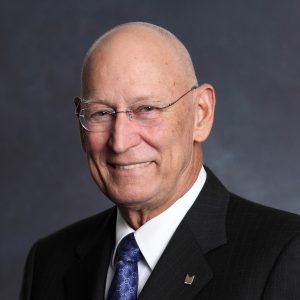 Art began his business, McKinney & Company in 1979 with one simple idea: "We thought we'd grow to about six or seven people, relax, and just do good engineering."  Art served as a visible and positive role model for those who worked with him.  His hands-on, yet quiet leadership style made him a good listener and a careful advisor.  Art encouraged those around him to develop a broad range of interests, to enjoy life and have fun at work.  The culture of the firm is a direct result of the fact that Art was an inspirational leader who recognized the value of partnership and the beneficial synergy from being an active team member.
Today, the firm provides professional services in engineering, architecture, and construction management.  In response to client demand, the firm has developed an experienced staff of landscape architects, architects, civil, structural, mechanical and electrical engineers, and project and construction managers.
Taking on needed and tough-to-realize projects is a specialized service, but challenges didn't bother Art. "Don't let artificial boundaries set by yourself or other people limit what you can do," he said, recalling part of a commencement speech he gave Virginia Tech engineering students in 2009. "You should be defined by your character.  There is no box."
At McKinney & Company, we are experienced site planners, architects and engineers. In addition, we are innovative designers, project managers and contractors. We are a full-service team with a reputation for fast-track, total project delivery, upholding a high standard of quality.
Our ability to integrate multiple disciplines, in house, has resulted in improved innovation and smarter solutions. We understand the unique challenges involved in creating intelligent, functional spaces that have lasting value. We also understand the importance of establishing a collaborative environment with our clients and partners to ensure project quality, at a lower cost, on schedule.
Since our inception in 1979, McKinney has grown into a leading, world-class firm, with headquarters in Ashland, Virginia. We are proud of the award-winning work we have completed for our many satisfied clients and look forward to solving the diverse challenges that lay ahead.